Over $3 million raised since 2015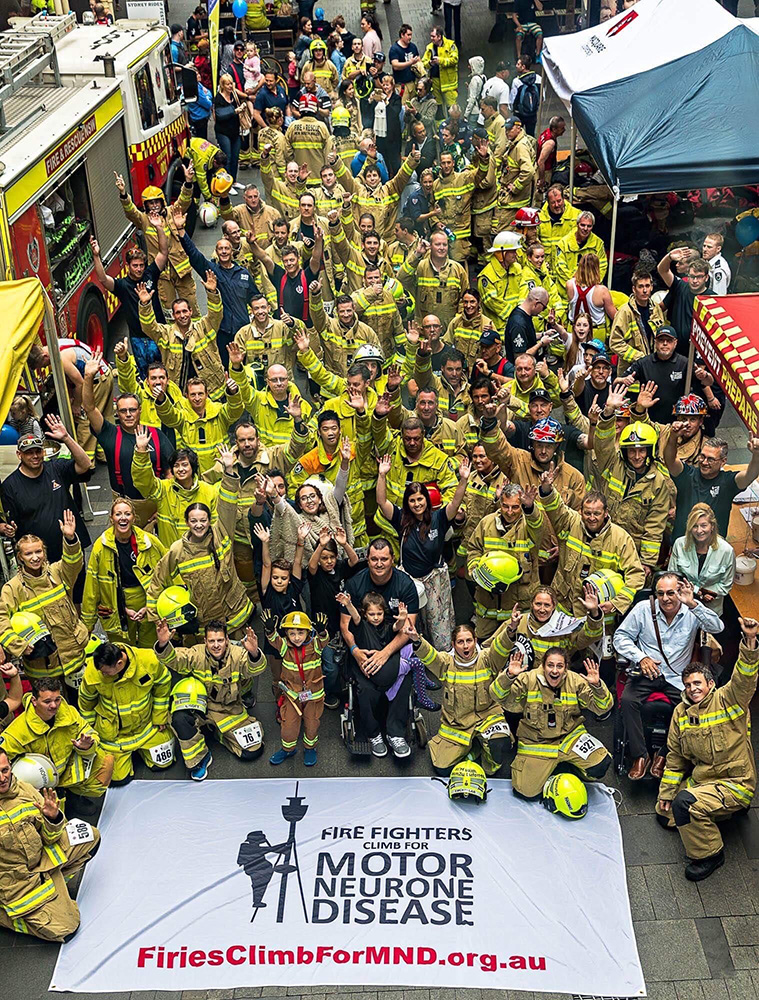 The Firies Climb for MND is an annual fundraising event where hundreds of firefighters climb Sydney Tower Eye wearing 20kg of gear. It's a gruelling challenge but not half as gruelling as motor neurone disease (MND).
MND is a progressive, terminal neurological disease that has no known treatment or cure - yet. It's a debilitating disease that slowly takes away the ability to move, speak, breathe, and swallow. Unfortunately, in most cases, a person with MND will die within 36 months of diagnosis.
Since 2015, the Firies Climb for MND has raised over $3 million to help find a cure for MND. All funds raised support MND research and clinical trials at Macquarie University's Centre for Motor Neurone Disease Research - the largest MND research centre in Australia.
Here are our top fundraisers from 2019
Top Individuals
Top Teams
Supporting partners