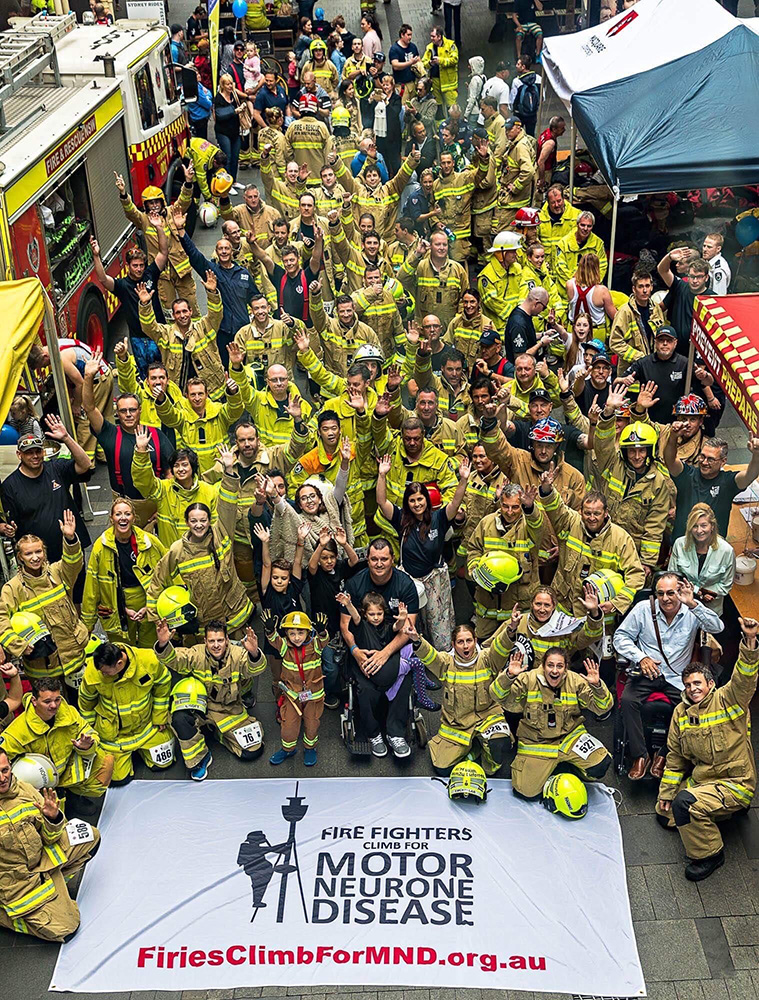 The Firies Climb for MND is going virtual with #1504forMND.
2020 has thrown a lot at us, but it can't take away our commitment to raising money and awareness for MND. That's why we're inviting you to take part at home with #1504forMND.
For the past five years, hundreds of firefighters raised money for MND and climbed the 1,504 steps of Sydney Tower Eye wearing 20kg of gear. This year, we're opening the event up so everyone can do their own 1504 for MND. It's still a tough challenge but not half as tough as motor neurone disease (MND).
MND is a progressive, terminal neurological disease that has no known treatment or cure - yet. It's a debilitating disease that slowly takes away the ability to move, speak, breathe, and swallow. Unfortunately, in most cases, a person with MND will die within two to four years of diagnosis.
Since 2015, the Firies Climb for MND has raised over $3 million to help find a cure for MND. All funds raised support MND research and clinical trials at Macquarie University Centre for Motor Neurone Disease Research - the largest MND research centre in Australia.
Supporting partners