OUR STORY
The Firies Climb for MND was created in 2015 by firefighter Matt Pridham after his best friend, Adam Regal, was diagnosed with MND. After learning that there was no known treatment or cure, they became determined to join the fight to find one. Together, they pledged to raise as much money and awareness for MND as possible. Five years on, the Climb has raised over $3 million for MND research and clinical trials with no signs of slowing down.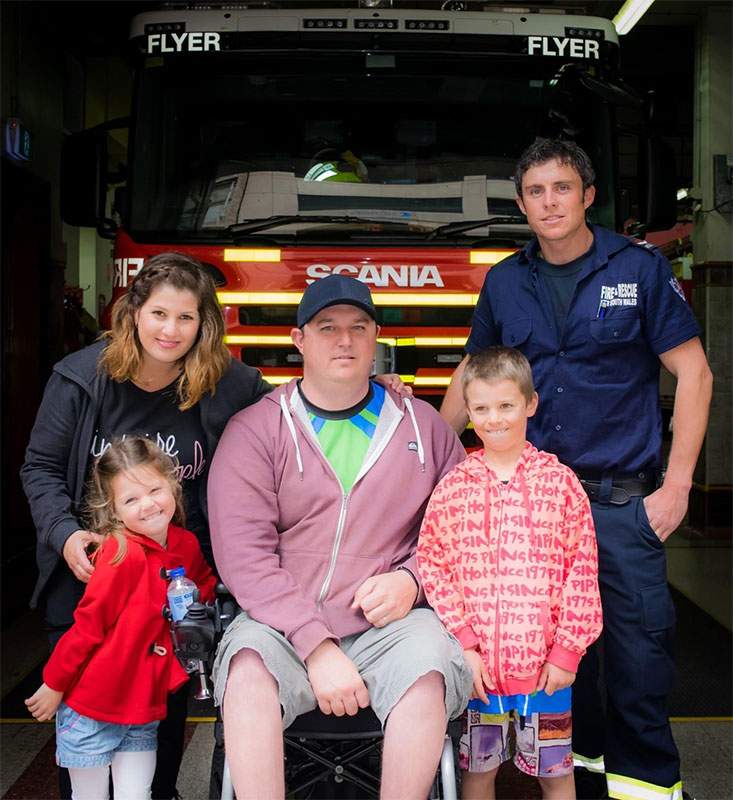 Fifteen years ago we lost an uncle to MND. He was the first to be diagnosed in our family, he passed away just 18 months later. My father in 2011 was also going through the process of seeing the doctors. From then, he was downhill straight away. It was just over 12 months before he passed away. And then, not even twelve months later, I was hit with the same trap.
Adam Regal (pictured, centre)
Adam, a loving husband and father of two, lost the fight against MND in August 2018. He and those who suffer from MND inspire the Climb along with all other people and families affected by or living with MND. We will continue in their honour until there is a cure for MND.
Those with MND, past and present, inspire our climbers to train hard and fundraise harder so that one day, no one will have to suffer their fate. They are our biggest motivators and we are so honoured when MND patients join us on the day.