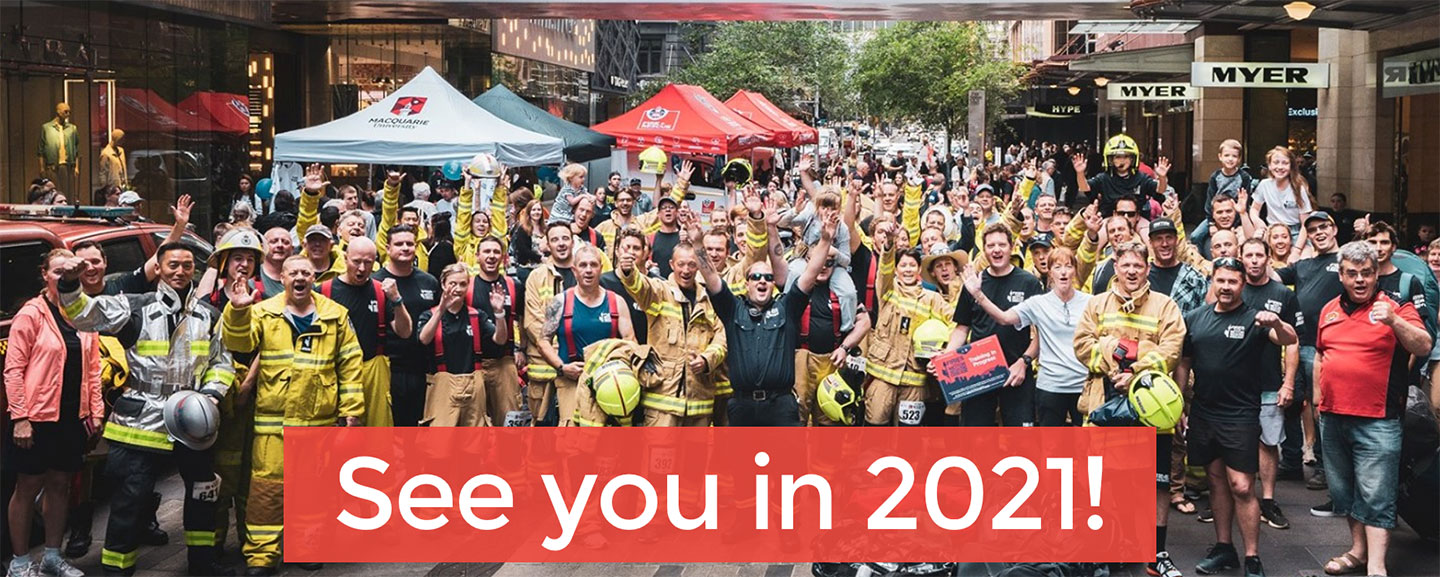 We regret that this year's Firies Climb for MND will be postponed until 2021.
Why are we postponing?
The health and safety of our community is always our top priority. With the prolonged bushfire season and unfolding COVID-19 situation, we feel that this is the most responsible course of action.
During this time, the Macquarie University Centre for MND Research will continue using the funds we've raised to provide the best possible support and care to patients living with MND and their families.
When is the Climb in 2021?
The dedicated volunteers on the Firies Climb Committee are currently working away on the next climb. We'll be releasing details about the 2021 climb including relevant dates on Facebook and Instagram. Until our next Climb, we encourage you to continue training and helping us raise awareness for MND.
Thank you for your understanding and ongoing support.
Wishing you a safe and healthy 2020!
— The Firies Climb for MND Committee

Here are our top fundraisers from 2019
Top Individuals
Top Teams